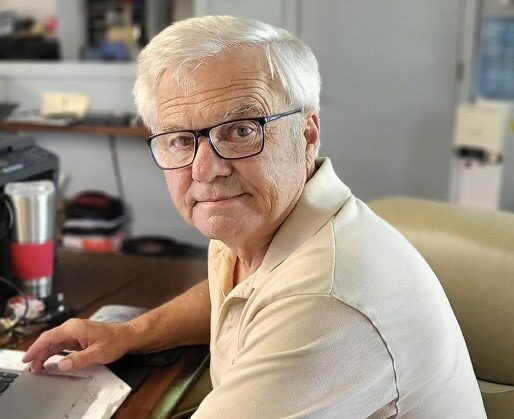 Lincoln County Television
Larry is a lifelong native, born and raised in Damariscotta. He recently retired after 30 years in the long haul trucking business. Larry is currently serving as president and executive director of Lincoln County Television, a business serving Lincoln County residents with public access TV. Larry and his bride Sue have five children between them and six grandchildren. In his free time, he enjoys playing music and boating.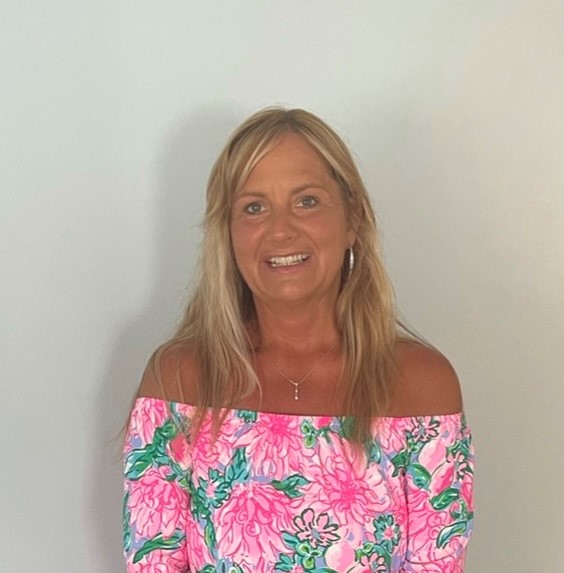 Jane Oliver-Gravel, Vice President (2022-2025)
Jane joined the chamber board in 2020 as a business owner of four local Businesses: Main Street Grocery; Supplies Unlimited; Hilltop Stop; and Olivers Print Shop. She is a local who was born and raised here where she attended local schools. She has been a business owner since she was 18 years of age. Jane also serves on the boards of LCTV, LEGS Rotary, and Special Olympics of Maine. During the onset of COVID, she created a non-profit called Lincoln County Food Initiative (LCFI) where she and a team of volunteers delivered meals to people who were unable to get out. This initiative started at Main Street Grocery and grew so large that it was moved to Camp Kieve. Jane enjoys time with her family and loves the ocean. She loves to help her community where she can.
Farrin Properties
Wayne grew up in South Bristol going to Lincoln Academy and then onto Southern Maine Vocational School for Marine Engineering. He married Lynn Chadwick and moved to Jefferson after college. He worked for 11 years in the Merchant Marines mostly on tankers as First Engineer on the east coast with some European trips. He also served overseas on a cargo ship as Chief Engineer during the Desert Storm conflict. After having his two kids-Caleb and Abby-he retired to shore as a real estate agent owning three companies. Farrin Properties is his current company in Damariscotta. He also helps his wife Lynn and Son Caleb run the Jefferson Market & General Store as co-owner and building manager. Wayne owns and operates commercial and residential buildings and has been on the Jefferson Budget Committee for many years serving mostly as chair. He donates time to the Jefferson Food Pantry. He has formally been a YMCA director, volunteer fireman, Lincoln Academy High School assistant softball coach and a LA HS Alumni Council Director, He coached and assisted on many of his two kids sports teams at the Jefferson Village School. As a licensed real estate broker since 1988, Wayne has served on many committees, including Maine Association of Realtors (MAR) Affordable Housing Director, MAR Board of Directors and the local Lincoln County Board of Directors including two stints as President. He was the local Lincoln County Realtor of the Year in 2002 and in 2021.
Coastal Car Wash & Detail Center
Terri Herald has been on the DRCC board for five years now and has been the secretary for four. Terri is originally from Madison, Maine and went to college at the University of Maine at Machias where she received her bachelor's degree in Business Administration with a Minor in Education. Terri lives in Bristol with her husband Darick and their two daughters, Josie and Charlotte. Terri and Darick own and operate Coastal Carwash & Detail Center in Damariscotta and Boothbay Harbor. As a family they love to travel frequently. They also enjoy supporting their fellow neighbors and attend local events regularly.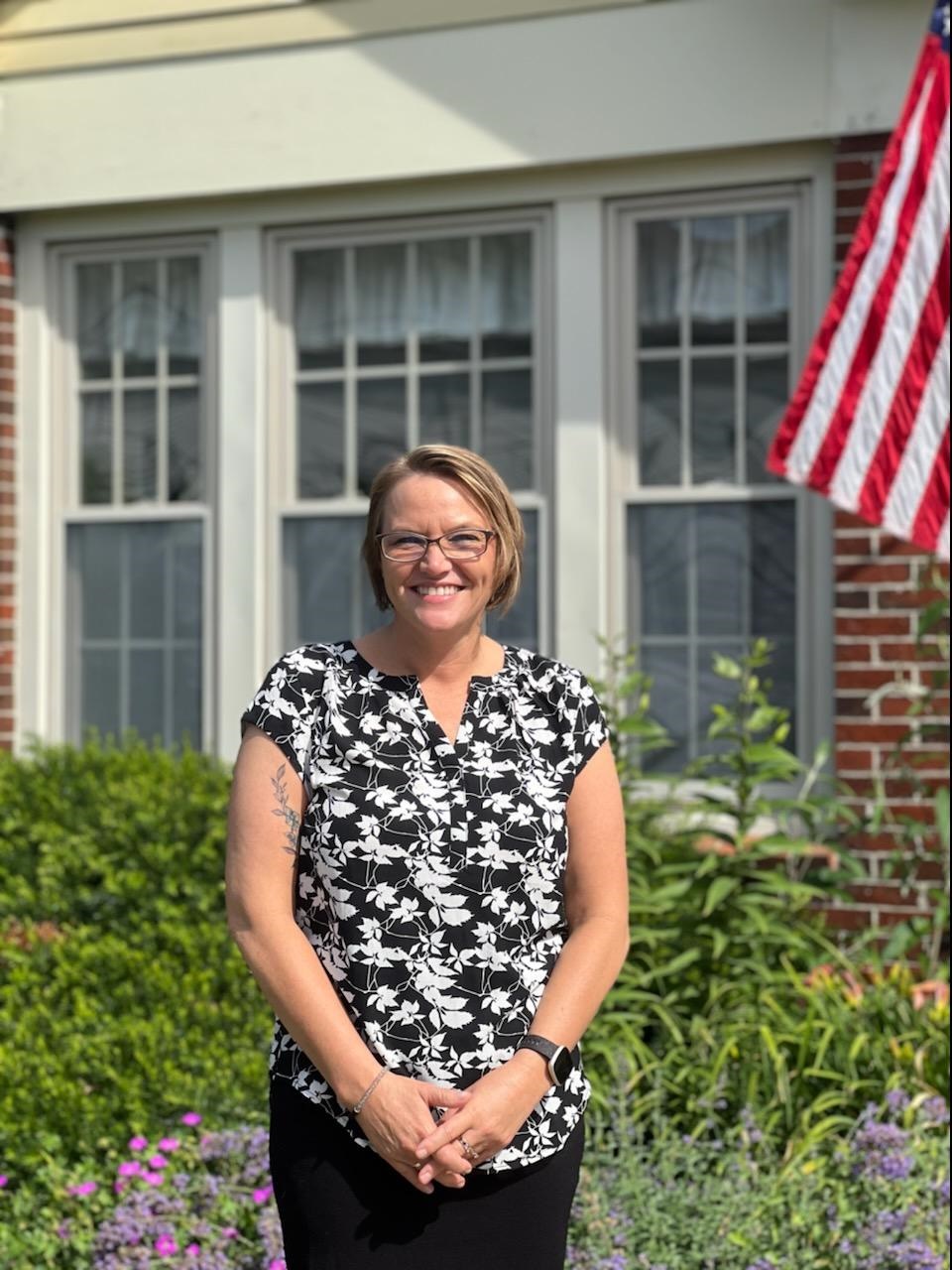 Bath Savings
Debbie joined the board in May of 2021, and took over the treasurer's position soon after. She is the Assistant Branch Manager at the Damariscotta Office of Bath Savings, a mutual savings bank that has been serving Midcoast and Southern Maine for 170 years. Debbie started her career in banking twenty-two years ago as the drive up teller for the Damariscotta Office, and has held various positions over the years assisting both customers and employees. She lives in Bremen with her husband, Bruce and their two children Tasha and Trevor. Throughout her years with Bath Savings, Debbie has taken many banking courses, and received her Bachelor's Degree in Business Management with a Concentration in Banking through Saint Joseph in 2016. She is currently working on completing her MBA in Leadership through Saint Joseph, and is on target to graduate in 2023. Debbie enjoys volunteering her time by helping the community at various events throughout the year, and previously served on the board for Healthy Kids; a family resource for child abuse and prevention. Debbie is looking forward to helping the board restore the old information bureau, and create a new home for the Chamber!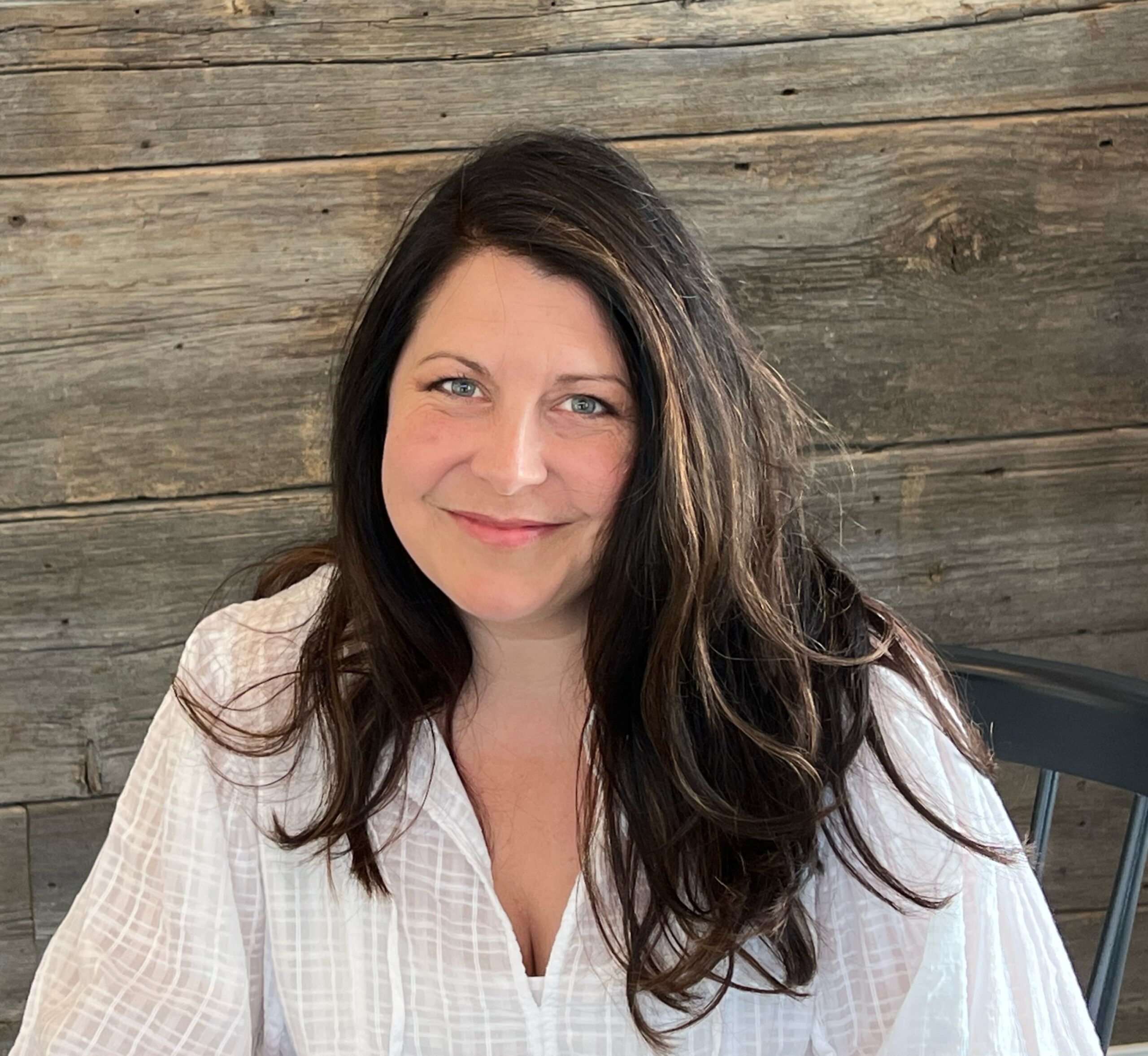 Newcastle Realty
Kristy currently acts as the Chief Administrative Officer of Newcastle Realty and the Manager of Newcastle Vacation Rentals which is part of the Cheney Financial Group with offices in Damariscotta and Boothbay Harbor. A resident of Wiscasset, Kristy is very involved in the Boothbay and Damariscotta Region community. She often volunteers for Action for Animals Maine, Project Graduation, and other Boothbay Region High School fundraisers. She also is the Co-Chair of Cheney Financial Group's Charitable Giving and Community Outreach committee, which provides ongoing financial support and volunteer hours to numerous local non-profit organizations each year. Kristy is a proud mother of two children. Owen who is currently enrolled in Eastern Maine Community College for Diesel, Truck, and Heavy Equipment Technology and Rachel who is senior at Boothbay Region High School and intends to further her education at a 4-year college majoring in Mathematics.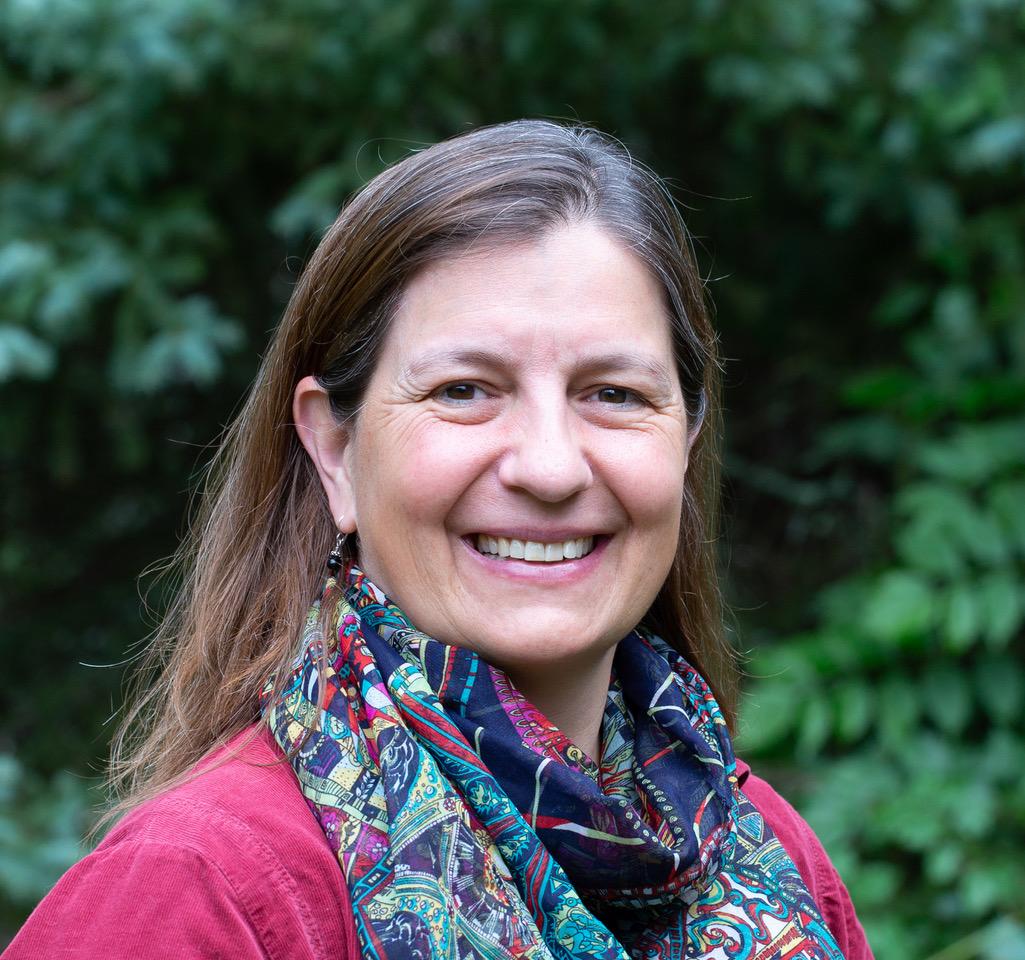 Rising Tide Co-Op
Heather passionately believes food businesses are a platform for positive change, community building, and sustainable economic development. Throughout her career she has created ways to find common ground through food to make a difference in people's lives, culminating in her role as General Manager at Rising Tide Co-op in Damariscotta, Maine. Her entrepreneurial spirit has fueled her passion over the years. On her journey, Heather was the Executive Director of FARMS and created the FARMS Community Kitchen at Rising Tide Co-op, initiated the Loving Local Meals program in response to the Covid pandemic, established the first Lincoln County Food Council, and owned a vegan café and catering business. All along the way, Heather has been dedicated to listening, collaborating, and leading to positively change people's lives through food. She believes that coupled with the important work of nonprofits, values-based businesses are a powerful force for building vibrant communities. Heather is excited to join the board of the Damariscotta Region Chamber of Commerce to help further strengthen and expand partnerships at a business level that bolster a local economy committed to the wellness and success of our community.
Bmalori Creative
Jeniffer is the Founder & President of Bmalori Creative, a full-service marketing company based in the Damariscotta Region. Her company provides expertise in design and branding, marketing strategy, websites and digital marketing, social media management, and consulting services for everything in between. Born and raised in a small rural town in the Western Mountains of Maine, Jeniffer relocated to the Damariscotta region in 2013 for a job opportunity, and to raise her daughter with all that the midcoast has to offer. Armed with experience and knowledge from working for non-profits, large security companies, and the antiques world at the international level, she launched Bmalori Creative in 2014. She left her 9-to-5 at the end of 2021 to help organizations and companies in Maine and beyond reach their visions, dreams, and goals through marketing. Jeniffer is proud to be on the Board of Directors for the Damariscotta Region Chamber of Commerce because she believes in the power of networking and helping neighboring businesses grow and flourish.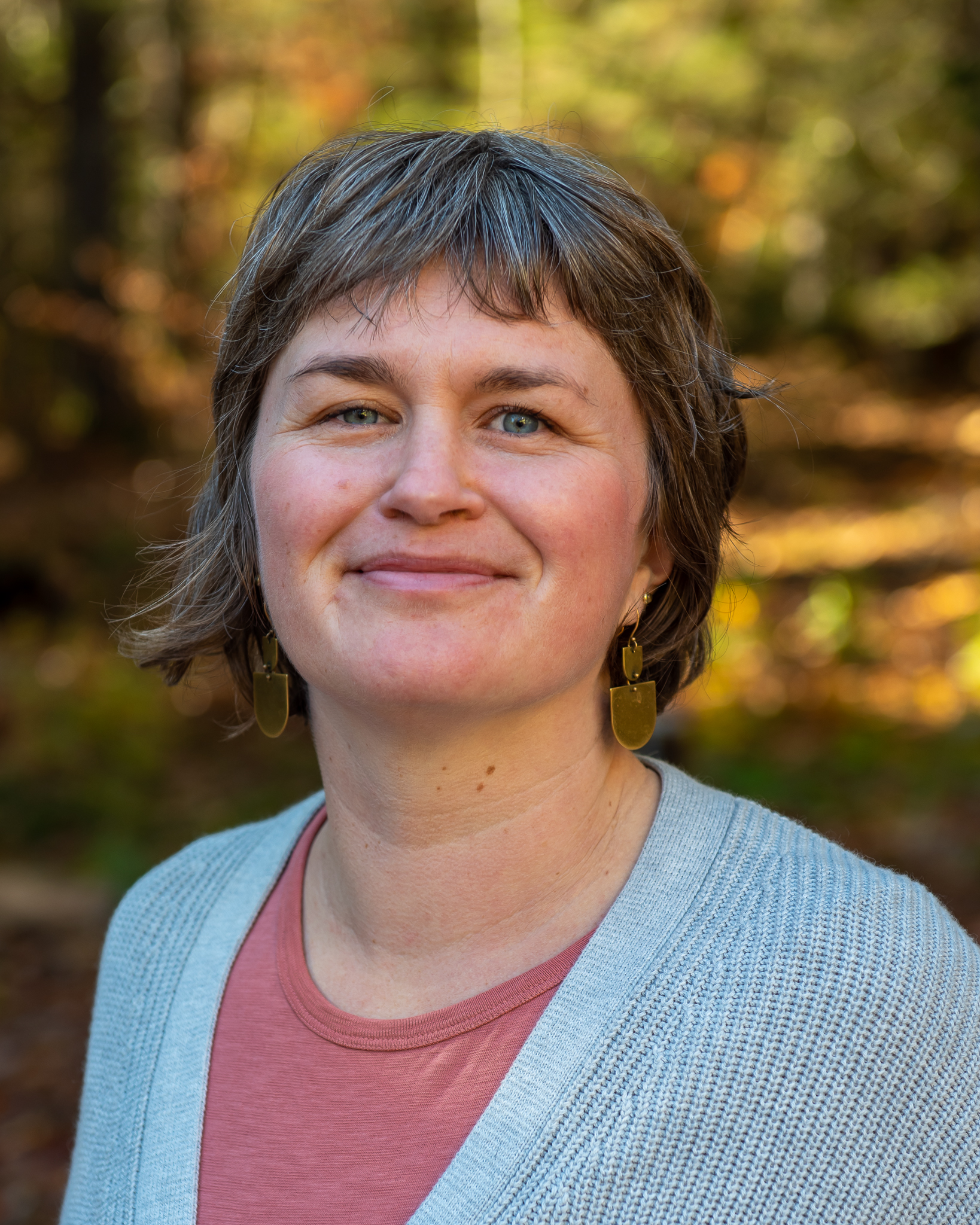 Director of Community Engagement & Development, Lincoln Academy
Heather joined the Community Engagement and Development Office at Lincoln Academy in January 2020 and became Director of the office in June of 2022. She has spent her career in education, and is particularly passionate about connecting young people to real world learning experiences. A born and raised Mainer, Heather feels very fortunate to call the midcoast home. She lives in Bremen with her husband and her daughter.
Gallagher, Villeneuve & DeGreer PLLC
Jim Gallagher is a board member having been president of the Damariscotta Region Information Bureau for over twenty years prior to its merger with the Chamber in 2020. Jim is a native of Damariscotta and a semi-retired attorney now working part time for his daughter's firm Gallagher, Villeneuve and Degeer, PLLP. He served for 20 years as Lincoln County Commissioner and Maine County Commissioner's Association President for six years. Jim graduated from Castner Grammar School in Damariscotta, Lincoln Academy and MacMurray College (BA, 1972) and holds a Juris Doctor Degree from Washburn University School of Law. Jim continues live in the old family home in Damariscotta with his wife of 52 years Barbara. They have four grown children and eight grandchildren.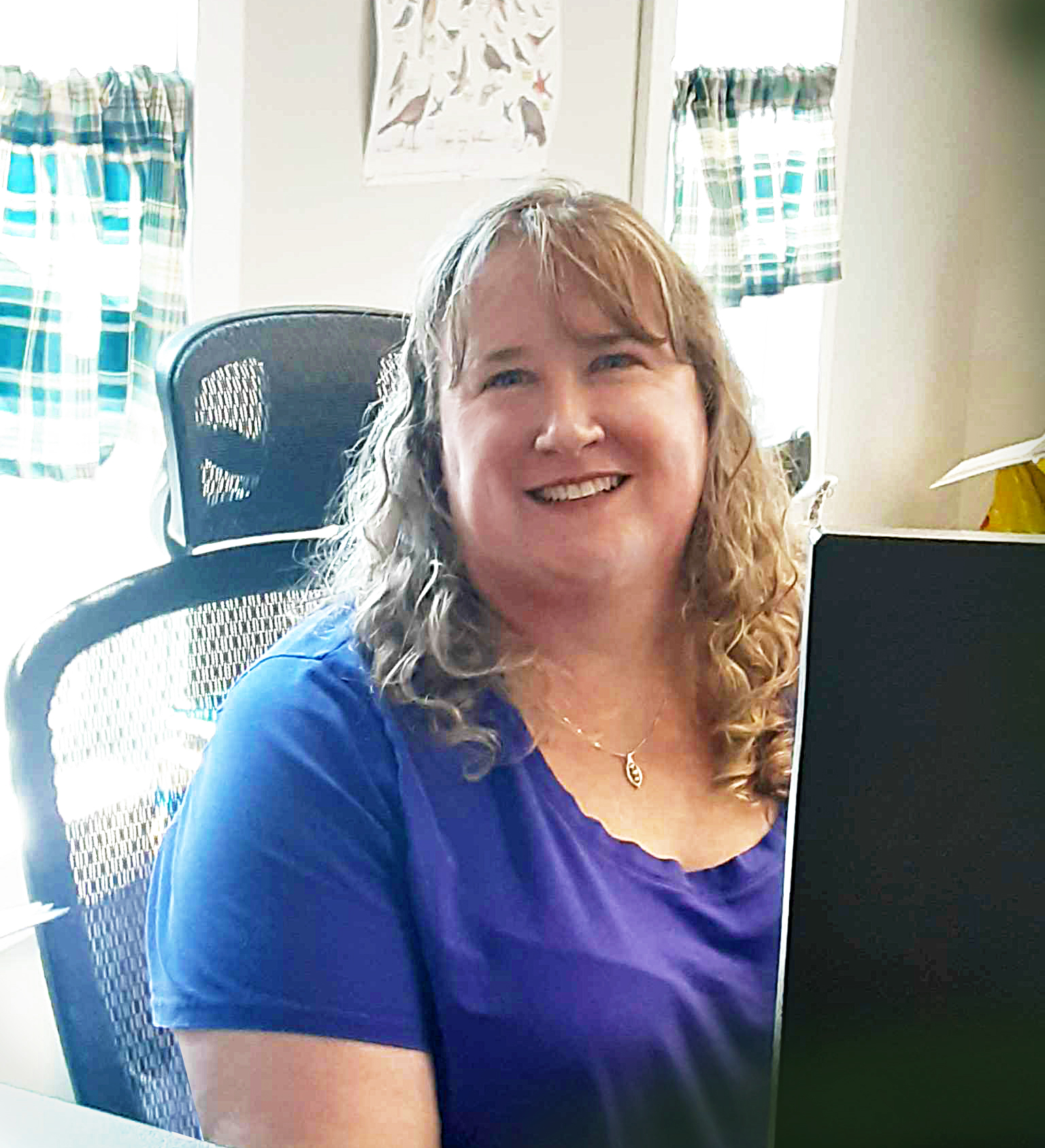 Colby & Gale
Kerri is the Benefits & Employee Assistance Manager at Colby & Gale in Damariscotta. She grew up in Lincoln County and raised her three children here. When her children were younger, she spent her time volunteering at their schools though sports and fundraising events. Through Colby & Gale, she has been an active member in programs such as "Fuel Your Love", the CLC YMCA's "Back to School Bash" and now as a Board member for the Damariscotta Region Chamber of Commerce. Kerri lives in Damariscotta with her husband Chris and spend their spare time with family and friends.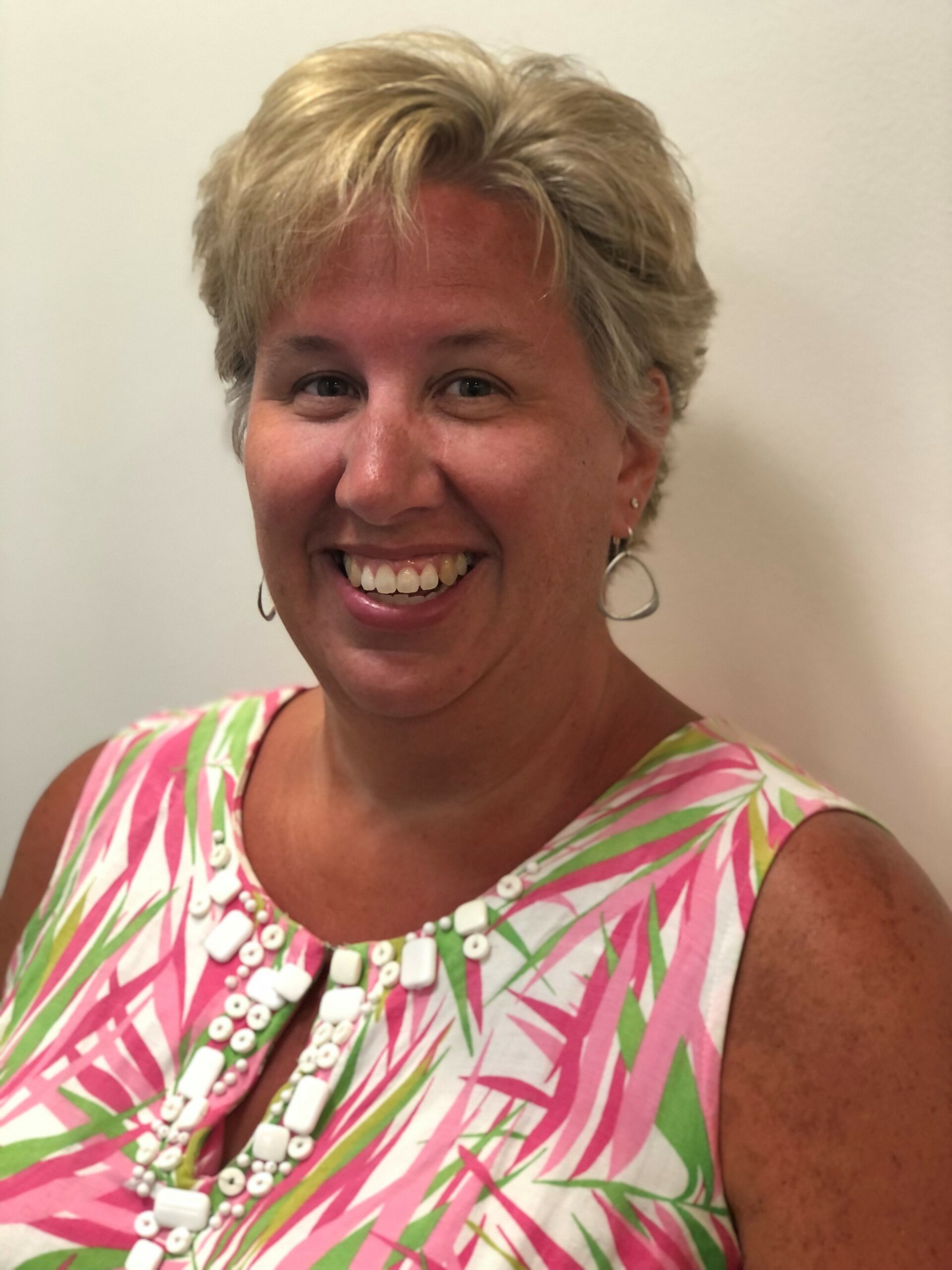 Bangor Savings Bank
Angelina is a Lincoln County native, who has served in the banking industry since 1994. Her current role as a Senior Customer Service Specialist for Bangor Savings Bank allows her to serve her customers and community. Additionally, Angelina enjoys volunteering in her community for the YMCA, LEGS Rotary Club, Special Surfers, Damariscotta Pumpkinfest, and serves on the Alumni Council and Boosters Club for Lincoln Academy. In her off time Angelina enjoys spending time with friends and family, hiking in Acadia and spending time at her family cottage on Damariscotta Lake. Angelina is honored to be a part of the Board of Directors for the Damariscotta Region Chamber of Commerce because of the networking and collaboration among the businesses and community members.
Bangor Savings Bank
Brynne Whitney is the Assistant Vice President, Branch Manager of Bangor Savings Bank in Damariscotta and New Harbor. She has 15+ years of banking experience and helping her customers reach their financial goals. As the Market Manager for Damariscotta and New Harbor, Brynne partners with local businesses and community organizations in the Damariscotta/New Harbor area, along with the surrounding communities. Brynne has been involved in many community organizations. She is currently an Olympia Snowe Leadership Institute advisor at Lincoln Academy, Events Chair for the Chamber, a Damariscotta Pumpkin Fest Volunteer and formulary Secretary for the Alumni Council for Lincoln Academy. A Lincoln County native, Brynne grew up in Round Pond and Damariscotta with strong ties to the fishing community. In her free time, she can be found outdoors with her family and enjoys hiking the many local trails as well as golfing and cooking. Brynne currently lives in Waldoboro with her husband Andrew and two small children, Cash and Violet.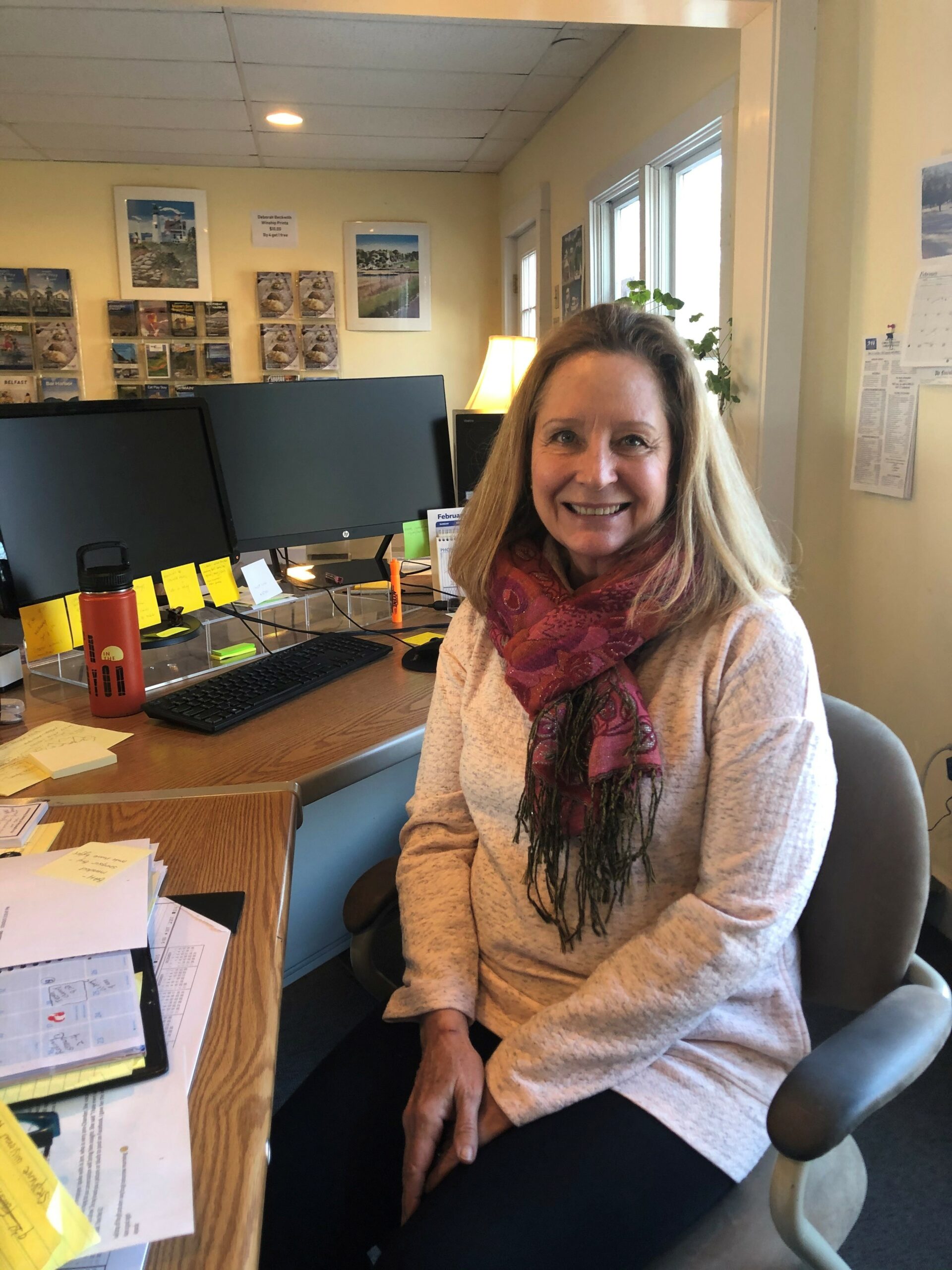 Lisa Sproul Hagen, Executive Director
Damariscotta Region Chamber of Commerce
Lisa Hagen has served as the Chamber's Executive Director since February of 2020 and earlier served on its board of directors from 2014-2017. Prior to moving to Maine in 2013, Lisa served as the Director of Corporate Communications and Employee Communications for a Fortune 500 transportation and logistics company located in Miami, Florida. Earlier in her career, she was a fashion buyer in New York and Miami for a large department store chain. Lisa holds a bachelor of science degree in Communications from Florida International University. Lisa lives in Damariscotta with her husband Rick and their four-year old Golden Doodle, Tucker. She has two grown boys. Lisa is passionate about the community, volunteering, and finding ways to promote local businesses and the Midcoast area. In her free time, Lisa enjoys cooking, kayaking, hiking, swimming, skiing, gardening and anything outdoors. She also enjoys volunteering in the community for Miles in Motion Thrift Shop, Damariscotta Pumpkinfest & Regatta and Villages of Light festival.
Damariscotta Region Chamber of Commerce & Information Bureau By-Laws
Article I Name
The name of the organization shall be the Damariscotta Region Chamber of Commerce and Information Bureau.
Article II Mission Statement and Purpose
The mission of the Damariscotta Region Chamber of Commerce and Information Bureau (DRCC) is to inform, promote, and support its members in order to enhance the business environment of the Damariscotta Region.
In addition to regional promotion and enhancing the business environment, the DRCC shall serve to protect and preserve the Information Bureau building, any additions to the structure and the grounds it rests on (near intersection of Main and Vine Streets in Damariscotta).
Article III Region Served
The Damariscotta Region consists of the towns in Lincoln County. The DRCC reserves the right to include other nearby communities in its area of operation and to consider them as part of the Damariscotta Region.

 Article IV Membership

Any person or entity engaged in business of any kind in the Damariscotta Region may become a regular voting member of the DRCC. Any other resident of the Damariscotta Region may become an associate non-voting member.

Applications for membership shall be in writing, on the form provided for that purpose, and signed by the applicant. Membership shall be effective upon acceptance and receipt of dues.

The membership fees and policies shall be determined annually by the Board of Directors. Changes in membership fees and policies will be effective at the date set by the Board.
Membership will be assessed on an annual basis.
Non-payment of dues for over three (3) months will result in loss of membership privileges unless otherwise determined by the Board.
The right to vote in DRCC elections is reserved for current dues paying regular members.
 Article V Meetings

There shall be an annual meeting of the membership at large of the DRCC during the third quarter of the calendar year at a place to be determined by the Board of Directors.

Other meetings of the membership-at-large may be called by the President at such time and place as s/he may determine or by a written request to the President by 10% of the membership at large.
The Board of Directors will meet on a monthly basis. An annual Board retreat will be held at a time determined by the Board. Special meetings of the Board of Directors may be called by the President at any time or by written request of five of the Directors. A majority of the elected Directors constitutes a quorum.
Each Board member shall be entitled to three (3) absences from regularly scheduled monthly board meetings during a calendar year, with or without cause. Further absence during such calendar year may result in the termination of that person as a Board member if such additional absence or absences are deemed without cause by a majority vote of the remaining Board members.
All meetings of the Board of Directors are open to all members of the DRCC. If needed, the Board may convene in executive session at any meeting. At committee meetings, a majority of committee members constitutes a quorum.
All meetings are conducted in accordance with Robert's Rules of Order.
Decisions by the Board may be overturned by a two thirds vote of the membership at large.
Article VI Governance
The governance of the DRCC is vested in the Board of Directors. The Board consists of no less than nine and no more than 15 members who serve without compensation for his/her service.

If the Board needs assistance beyond the Board membership, an advisory board may be created. Advisory board/committee members are not allowed voting rights in monthly Board meetings but may be called upon for their expertise and input as the Board deems necessary.
Directors will be nominated and elected by the membership each year at the annual meeting. Directors serve three-year terms and may be elected to no more than one additional consecutive three-year term. After one year off the Board a member may be re-nominated.
The Board of Directors will assess Chamber operations annually during the annual retreat to ensure that member needs are being met.
The Board of Directors may authorize the President to execute documents to borrow money from local financial institutions by a majority vote. The President shall have no individual authority to borrow any amount without specific written authority following a vote of the Board of Directors.
Article VII Officers
From among the members of the Board of Directors the offices of President, Vice President, Treasurer, and Secretary will be selected. A slate of officers will be presented for the approval of the DRCC membership at the annual meeting. Officers will receive no compensation for their services. Officers serve two year terms or until the end of their term as director, whichever comes first.

In the event of the death, resignation, or termination of any Officer or Board member prior to the expiration of his/her term, the Board of Directors may fill the vacancy until the end of the term being filled. Such board member may then be nominated and elected for a full three-year term and one consecutive renewal.
The duties of the officers shall be such as general usage would indicate by the titles of the offices and/or may be assigned respectively by the Board of Directors.
The Treasurer shall be responsible for overseeing the safeguarding of all funds received by the Chamber and for their proper disbursement. Funds will be kept on deposit in financial institutions approved by the Board of Directors. The Treasurer will provide a monthly report to the DRRC Board of Directors.
Article VIII Responsibilities
An Executive Director or other designated functional Director will be employed by the Board of Directors. The Board is charged with all the responsibilities relating to the employment of the Director and s/he is answerable to the Board.

The Board of Directors, acting as the representative body of the member-at-large, will determine the policies, programs, and operations of the DRCC. The Executive Director or other functional Director will carry out, administer, and execute these policies, programs, and operations. S/he will report to the Board at its monthly meetings and at other times as necessary or requested.
The Executive Director or other functional Director is responsible for and will assist all committees of the DRCC within the framework of his/her duties and responsibilities.
The President, assisted by the Executive Director or other functional Director and/or the Board, will appoint all committees including a nominating committee, if utilized.
The Board of Directors may create additional paid positions as it deems appropriate and fiscally feasible during the budgeting process to carry out the functions of the DRCC. Additional paid positions will report directly to the Executive Director.
In the course of doing business, the DRCC may on occasion require a product or service that is available from a member business (hereafter referred to as "vendor"). In such cases the selection process will be subject to the following: Vendor selection is at the discretion of the Board with appropriate documentation.
Article IX Bylaws Revision
DRCC organizational by-laws may be amended by a majority vote of the Board members in good standing at the meeting following the meeting at which the amendments were introduced. Any proposed amendments will be submitted to the Board in writing at least 10 days before the meeting at which they are to be introduced.

Any bylaws changes will be ratified by a majority vote at the next annual meeting of the membership at large. If the bylaws changes fail to be ratified, then the changes become null and void as of the date of the annual meeting.